Hi, I exported my artwork using full texture mode as well as no texture and I couldn't see any difference between the 2. Out of curiosity, could you tell me what's the difference between full texture, on marks or no texture export mode? I was exporting as a psd file. Thanks
Full Texture: paper texture on everything
Marks only: paper texture shows on the marks (strokes) you made only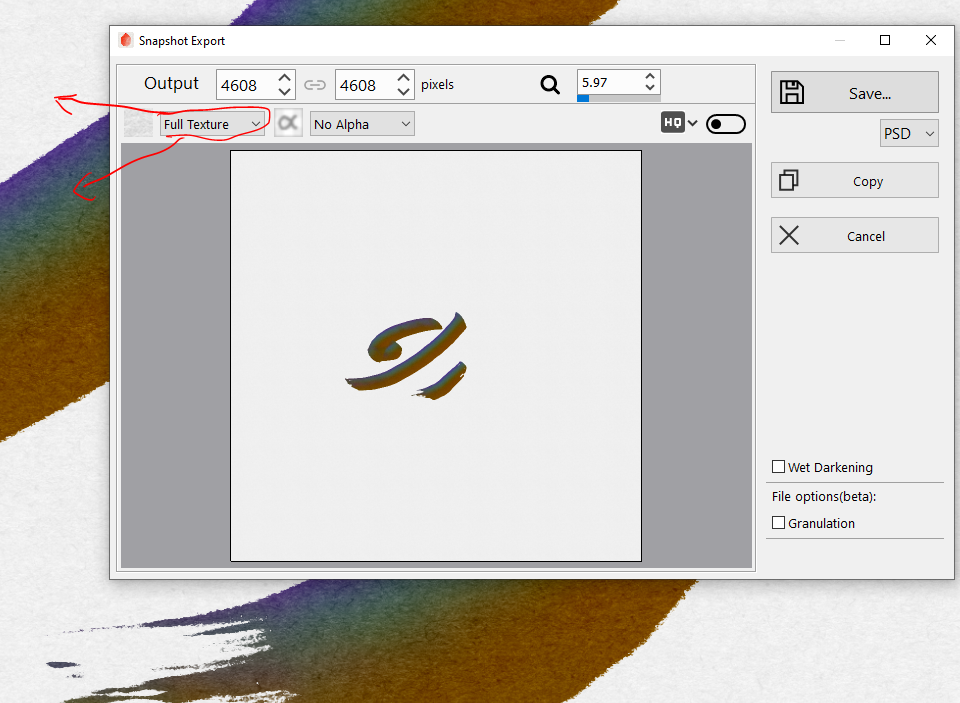 And 'No Texture' means no texture on both blank paper and marks.
The problem though is that if you output as PSD, we can't set the blending mode correctly since 1. we're using ImageMagick as the converter, which doesn't allow blending mode setting for PSD, 2. Expresii's blending modes are different from those of PS. The closest you get is probably manually setting it to 'multiply'.  So, even if we can set the blending mode in the output PSD, the look would not be exactly the same. If for exact look, currently you need to export layers combined as PNG/JPG/BMP.  I plan to add standard PS blending modes in Expresii, but that would probably make the paint appear less like real paint.
Another possible reason why you don't see a difference is that you might has set the paper texture and granulation to low values: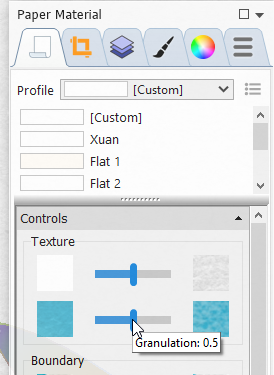 'Granulation' only applies to the paint marks. If these are set to zero, then there's no difference between exporting as Full Texture, Marks only, and No Texture.
Similar topics
---
Permissions in this forum:
You
can
reply to topics in this forum